The SuperDive Team is lead by Meri Alorda and Chiqui Bustos, PADI's Instructors with the highest scores. Autorized Instructors by the "Generalitat de Cataluña y Técnicos Deportivos en buceo deportivo con escafandra autónoma"
A team SuperFun with more than 20 years experience, national and internationally. This has allowed us to discover all the corners and secrets of Tossa de Mar underwater.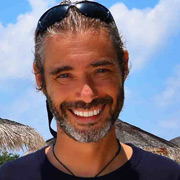 Chiqui Bustos
• Course Director PADI
• EFR Instructor TRAINER
• PADI Specialities Instructor
• Generalitat de Catalunya Diving Instructor
SuperDiveTossa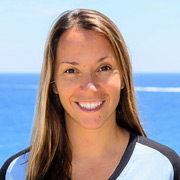 Meri Alorda
• IDC Staff Instructor PADI
• EFR Instructor
• PADI Specialities Instructor
• Generalitat de Catalunya Diving Instructor
SuperDiveTossa
Our diving center is only 4 minutes away from the famous Mar Menuda beach, with the newly-made facilities of all Tossa de Mar.
Our indorr facilities are 160 sqr meters and are surrounded by 2 terraces of exclusive use adding 120 meters extra.
Classrooms with projectors and TV for trainings, meetings and workshops.
Dressing rooms for Men and Women with showers and bathrooms for each one.
Desalination area with pressure water guns for a perfect and hygienic desalting.
Specific area for Photosubs.
Equipment storage area.
We have huge dressing rooms for Men and Women. With showers, bathrooms, shampoo and hair dryer. As well as, a very good lockers' service.
Desalination area, as well as the containers to desalt, it includes pressure water guns and an special washing and drying area for the Photosubs.
We have vans for a comfortable people and equipment transfer to the diving points. As well We offer pick up service at the hotels as well.
Our Classroom is equipped with projector, air Co and blackboard, we teach scuba diving courses there, as well as the specialties trainings.
In case there is a lot of people, we want to be colder in summer or to perform special activities during trainings, we have our outdoor terraces. For what we need we have them.
We can as well dive out of Mar Menuda diving spot, we have an outboard motor boat to takes us quickly to other diving spots.